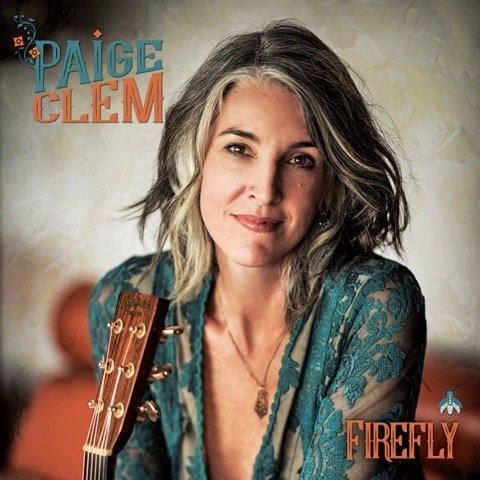 Firefly CD
SKU 01
Product Details
Perhaps it's the combination of her insatiable musical curiosity and her formative years spent growing up in the South, but Paige Clem's arrestingly direct lyrics and velvety, unaffected vocals exude that most elusive of musical qualities — Soul. One of the fastest-rising stars on the San Francisco Bay Area singer/songwriter scene with a natural flair for connecting with an audience, Paige's roots-infused music is melodic and warm, yet packs a punch with introspective tales of pain and redemption garnered through loss, love and life.
With that certain je ne sais quoi that permeates the songwriting and performance throughout the album, Clem's long-awaited debut album Firefly seems only to add to her mystique and power. Imbued with this disarming emotional candor and authenticity, Firefly is inescapably Americana in its sound — unapologetically drawing on threads of folk, rock, blues, soul, country and even "old-school cool" to get down to the essence of each song and weave together a refreshing eclectic sound that is distinctly…Paige.
Produced by Jeff Berkley (Berkley Sound, San Diego, CA), Firefly includes nine "Crowd Picks" songs earning weekly featured placement on ReverbNation.Anchored by a world-class rhythm section comprised of Berkley on guitars, Rick Nash (Chaka Khan, Chris Isaak) on bass, Bob Sale (Rick Elias, Eric Johnson) on drums, and Sharon Whyte (Kenny Loggins, Eric Johnson) on keys, organ and backing vocals, the record features a star-studded guest list that reads like a Who's Who of the jam band and songwriter circuit. Duet with Steve Poltz, "Hummingbird" offers a refreshing Sunday morning vibe reminiscent of Gillian Welch/David Rawlings and features acclaimed Tim Lefevbre (Tedeschi Trucks/David Bowie's Blackstar) on bass and Shawn Rholf on guitar/mandolin.Stylistic standout, "Buttercup", with soul-southing lyrics, highlights the handiwork of guitarist Jim Soldi (Johnny Cash) supported by sauntering horns beckoning for Bourbon Street and pedal steel guru, Jon Graboff (Ryan Adams & The Cardinals), holds down a spiraling vibey-ness in "I've Had Enough".
"Paige's spirit is infectious. Everyone who knows her knows her positive, happy disposition —that comes through with her songs and her music" says Berkley. "There's a child-like innocence and wonder with every note but there's also a thousand-year-old soul driving it all." From the emotionally-exposed "Distraction" to the raw and frozen heart-break ballad "Not Meant to Be", Paige's smoky vocals captivating reverie offer tantalizing vignettes into a life journey that resonates with anyone who's loved another—and often with clever accessibility. But this is far from just another heartbreak story. Stand-out rocker, "I Don't Wanna Be Without You" features gospel vocalists and celebrated Bay Area organ player Danny Eisenberg (The Mother Hips, Anders Osborn) who also appears on the anthemic "Long Time Coming," with its spirited psychedelic outro featuring a full choir of Bay Area singer/songwriters recorded at the infamous Hyde Street Studios. "I'd Make It So" is a head-bopping, groves-in-the-pocket tune song sung with a dash of sass, while psychedelic roots song "Obviously" makes a not-so-subtle commentary about someone who seems to be hard to please.
These rule-breaking, genre-spanning quirks permeate not just the charm of the record, but sometimes the songs themselves. Title track, Firefly, bursts out the gate just this side of Nashville with an upbeat sound à la Dixie Chicks but ultimately finds its way to a not-exactly-expected "Beetles-esk" fully-orchestrated string section by the time you get to the bridge. Noting the song was inspired by coming to terms with her father's Alzheimer's illness, Clem says that musical left turn is by design. "I wrote that song playing my dad's guitar while sitting in his backyard on a warm Alabama evening. The lightening bugs were flashing, and I saw a shooting star and I was thinking about him and the impermanence of everything while I played, not even realizing I was writing a song. There was a strange comfort in the evening — an acceptance of sorts — and the bridge of that tune embodies it. The music in that song, and the way Jeff captured, just takes the loss part and heals it and moves on. Come to think of it, I guess that's what the whole record does."
Save this product for later